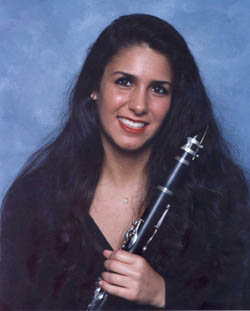 Callie Kalogerson (Calliope Kalogeropoulou) is a second generation Greek-American. She started playing clarinet in her father Chris Kalogerson's Greek band at age 13. Though natives of Minnesota, Calli and Chris' Greek heritage is from Arkadia, the center of Peloponnesus, and the Aegean island of Chios. Callie learned to play clarinet by listening to master clarnetists Mamakos, Sevastakis, Karacostas, Gladinis, Halkias, Rassias, etc.
She also developed a singing style from recordings of Poly Panou, Rosa Eskinazi, Rena Dalma, Haris Alexiou, Glykeria, and others. As a student of University of Minnesota she studied music in Greece, and went to the island of Crete. In Crete she researched and wrote "A Profile of Cretan Music". Together with her father and his band, have performed for festivals, conventions and a variety of events in many areas of the United States and Canada.
Give us a call:(952) 935-9065. We'll travel to your area!